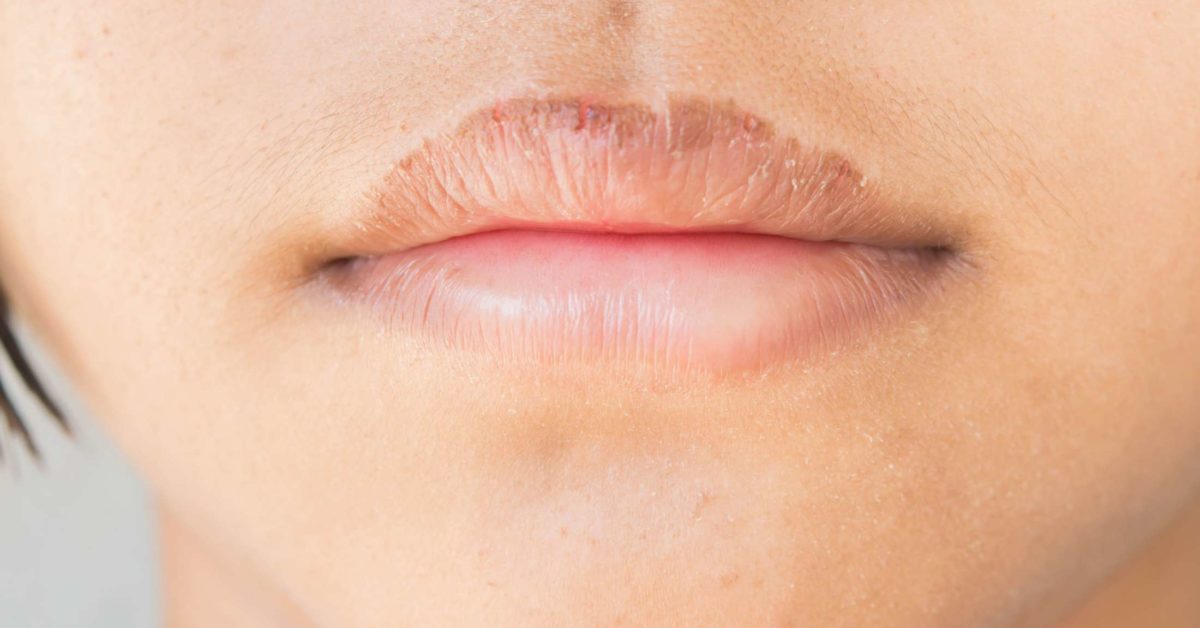 Chapped lips can be painful and uncomfortable, but they don't have to stay that way with the right solutions. Some easy-to-follow remedies can help reduce inflammation and promote healing, so you won't need to suffer any longer.
In this article, we will tell you about six ways to treat chapped lips quickly and easily. From natural honey-based scrubs to petroleum jelly balms, we've got tips to get your pout feeling soft and hydrated again. So please sit back, relax, and discover these excellent ways of treating chapped lips.
Natural Honey Scrub
If you know your dry lips are caused by dry weather or excessive licking, then a natural honey scrub can be an effective and gentle way to treat them. Start by mixing one teaspoon of sugar with one tablespoon of warm honey. Then, apply the mixture to your lips in a circular motion before rinsing it off with lukewarm water. It is not only great for exfoliating away dead skin cells but also helps to hydrate and soothe dry lips.
Honey has been shown to possess anti-inflammatory and antimicrobial properties that can help speed up the healing process, so it's an especially great choice for those suffering from chapped lips.
Coconut Oil
Chapped lips can be a common and irritating problem, but thankfully coconut oil can come to the rescue. Rich in fatty acids and vitamin E, it's an incredibly nourishing substance you likely already have in your kitchen pantry. Applying a thin layer of coconut oil on your lips daily will create a protective barrier against the elements and lock moisture in.
Not only is coconut oil natural and affordable, but it also has soothing properties that help to soothe dry, cracked lips. So, if chapped lips dampen your mood or prevent you from smiling confidently, reach for some organic, cold-pressed coconut oil. Additionally, it can be used as a base for lip scrubs and balms.
Petroleum Jelly Balm
Chapped lips can become uncomfortable and unsightly, but thankfully, with the help of a petroleum jelly balm, you don't have to live with this aggravating condition. Petroleum jelly balms are great for keeping your lips nourished, plumped, and protected from the elements. The jelly has a natural texture that creates a protective barrier on the surface of your lips, helping to soothe any irritations and heal the effects of chapping.
It provides moisture where needed and helps keep your lips smooth and hydrated all day long – no more flaking or dryness. Be sure to consistently moisturise your lips throughout the day to create extra protection against environmental factors. With just a bit of effort and one small tube, you could be saying goodbye to chapped lips in no time.
Beeswax Lip Balm
Chapped lips are a major annoyance, especially during the winter months. But never fear; Beeswax lip balm is here. Formulated with natural ingredients such as castor oil, sunflower seed oil and vitamin E, this product provides nourishing hydration that truly lasts. It helps keep your lips soft and supple while protecting them from further irritation.
Plus, it has a delightful aroma that can leave you with a pleasant scent all day. Trust us when we say this stuff works wonders. Beeswax lip balm is a simple and effective way to treat chapped lips without fail – so why not make the switch today?
Baking Soda Paste
Chapped lips are a jarring sign that the weather is changing. Treating them with a baking soda paste can be an effective and natural remedy. To make the paste, combine parts of baking soda and water, providing a simple and gentle exfoliation. It helps to remove dry, flaky skin and allows moisturisers to penetrate more deeply into the lips.
After applying it, your lips will feel softer and smoother due to the anti-inflammatory properties of baking soda. While this treatment cannot solve chronic lip conditions, it's worth trying out—you may find it your go-to chapped lip solution.
Hydrating Lip Mask
Chapped lips can be irritating, so why not go all out and treat yourself to a luxe lip mask? Hydrating lip masks are designed to lock in moisture without leaving behind any greasy residue. They are usually made with natural ingredients such as honey, shea butter and olive oil that boost hydration to the delicate skin on the lips.
Not only do lip masks help to keep your lips soft and supple, but they also provide an extra layer of protection from harsh environmental factors such as wind and cold temperatures. So, if you're looking for a luxurious pampering experience that gently treats chapped lips—this is it. Regular use allows you to bid goodbye to dry, cracked lips and say hello to a beautiful pout.
Conclusion
These six treatments will help keep your lips healthy, soft, and hydrated all day. Each one is simple, affordable and, more importantly — effective. From natural oils and balms to luxe lip masks, there's something for everyone and every situation. So, if you've been struggling with chapped lips, now you can take charge of your lip care routine—giving them all the love and attention they deserve.